Star Wars: Ahsoka Releases C-3PO Poster
Star Wars: Ahsoka puts the spotlight on C-3PO after this week's surprise.
Star Wars: Ahsoka just released a new poster featuring C-3PO. The beloved character popped-up in this week's episode of the Disney+ series, so the poster had to drop this week. A fan-favorite droid coming in for a cameo appearance was a welcome sight this week. After all, we got another glimpse of Hayden Christensen as Anakin Skywalker on Star Wars: Ahsoka episode 7. So, there's been a nostalgic mood as producer Dave Filoni continues to tug at viewers' heartstrings with so many connections to the prequels, Clone Wars, and Star Wars Rebels. Check out the newest look at C-3PO down below!
Episode 7 found a creative way to bring the droid into the action while Ahsoka and Sabine Wren are busy off in another galaxy. Hera Syndulla was brought in for a trial after she disobeyed orders to not chase after Grand Admiral Thrawn and Ezra Bridger. Things weren't looking good for the former Rebel as she came very close to being court-martialed. However, C-3PO came in for the save. The droid was sent by Leia Organa to provide some cover for Hera and her allies. By claiming the mission was under her command, she bought them all more time and evaded that heavy penalty. It also paved the way for some very fun C-3PO moments.
See C-3PO in @AhsokaOfficial, a Star Wars Original series, now streaming on @DisneyPlus. pic.twitter.com/INgUmUECkc

— Star Wars (@starwars) September 28, 2023
Plenty Of Familiar Faces In Ahsoka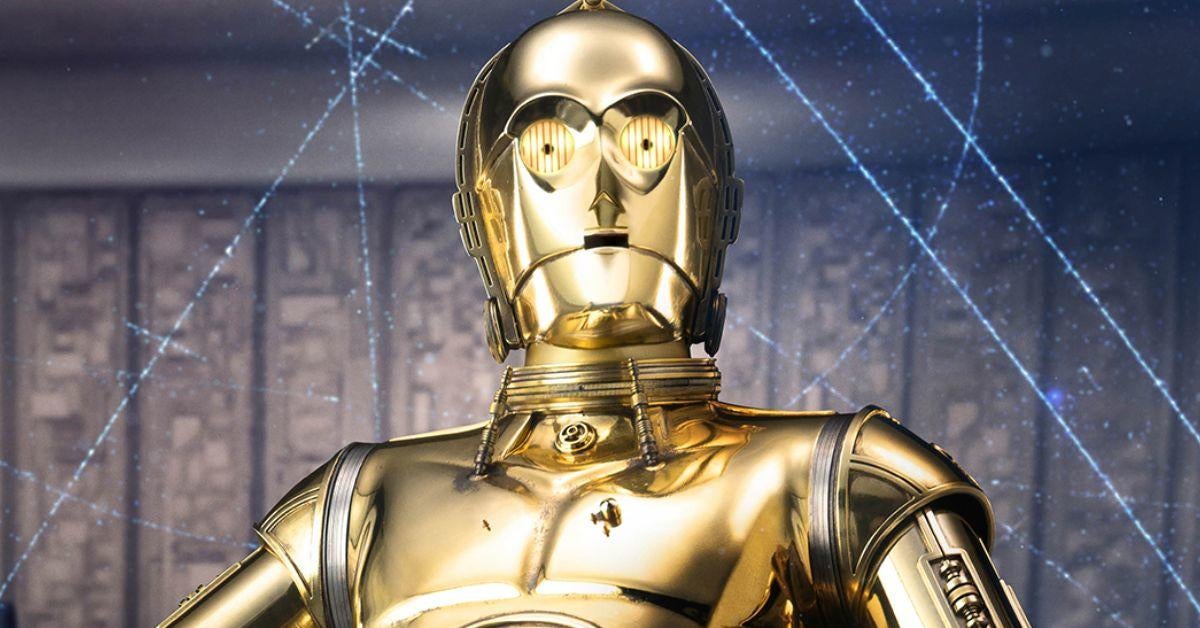 With the end drawing near, fans of previous Star Wars projects have seen a lot of their favorites over the course of Ahsoka. A few weeks ago, social media snapped in half when Rosario Dawson got to see her master again in live-action. Hayden Christensen popped up again this week. But, when the return actually happened, Lucasfilm put out a featurette chronicling the Ahsoka and Anakin Skywalker reunions.
"It was amazing to have Anakin and Ahsoka back together again," Dawson told the camera crew. "I met Hayden when I was 16, and we were in acting school together over a summer. And to have that kind of history with him, it really was like seeing my old friend."
She would also mention, "It was really, really powerful for Ahsoka to see her guard come down. You know her as a stoic, super powerful, on-top-of-it warrior, and, all of a sudden, she's Padawan again."
"When I got the phone call to talk about being a part of the Ahsoka project, I was thrilled," Christensen smiled. "Putting on the Anakin costume, getting to wear those Jedi robes, it blows your mind every time. I just feel very grateful."
How Does Ahsoka Balance The Past With The Present?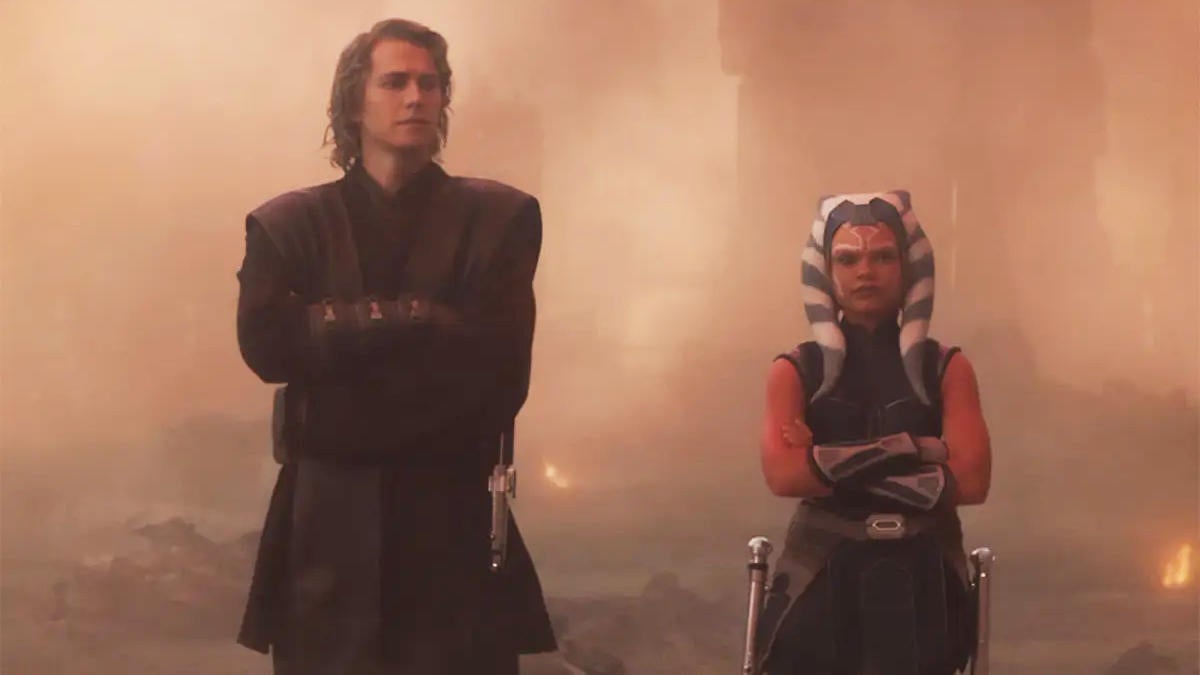 Star Wars: Ahsoka creator Dave FIloni said that trying to balance payoff for fans of Star Wars: Rebels and newcomers was the biggest challenge for the Disney+ series. He told Empire Magazine that Ahsoka needed to be approachable while remaining a continuation of previous storylines. That kind of high-wire act can be tricky. While some fans were a little lost in the beginning, they have warmed to Rosario Dawson's force-wielder in the past month.
"The biggest challenge was, there's a whole bunch of audience that know her, and a whole bunch that don't," Filoni said of the new show. "She has one foot in the Star Wars that a lot of people know because of her connection to Anakin, and yet she's all new and can go in her own direction, in her own way. I think that makes her an interesting bridge between what came before and what's really possible." He added of George Lucas' thoughts on the project, "It's almost like when you turn in a big paper at school," Filoni said with a laugh. "It's like, 'Here it is!'"
How Will Ahsoka End?
Fan-favorite Star Wars hero Ahsoka Tano returns in the brand new series on Disney+. Rosario Dawson stars in Star Wars: Ahsoka, which premiered on August 22nd on the streamer. The series picks up after the events of The Mandalorian and The Book of Boba Fett, in which we saw the former Jedi searching for Grand Admiral Thrawn (Lars Mikkelsen) and helping Luke Skywalker train Grogu.
Ahsoka will be joined on her new mission alongside longtime allies Sabine Wren(Natasha Liu Bordizzo) and Hera Syndulla (Mary Elizabeth Winstead) as they attempt to track down Thrawn, who was last seen disappearing to the far reaches of space after a confrontation with Ezra Bridger (Eman Esfandi). Star Wars: Ahsoka is the latest live-action series from Lucasfilm's creative duo of Jon Favreau and Dave Filoni.
Were you surprised to see this familiar face drop-in? Let us know in the comments down below!
0
comments