Star Wars Rebels 10th-Anniversary Variants to Cover Marvel Comics
Star Wars Rebels celebrates its 10th anniversary in 2024.
Once a Rebel, always a Rebel. In honor of the 10th anniversary of Star Wars Rebels, the fan-favorite animated series set between the events of Star Wars: Episode III — Revenge of the Sith and Star Wars: Episode IV — A New Hope, Marvel Comics will release eight new variant covers celebrating a decade of the Spectres crew. Rolling out in January 2024, the Rebels 10th Anniversary variant cover series will adorn issues of Marvel's Star Wars and Star Wars: Darth Vader with art by Caspar Wijngaard (Star Wars: Doctor Aphra, Star Wars: Age of Rebellion). See all eight of the just-revealed variant covers below.
The lineup features the former Jedi Knight turned Rebel spy Ahsoka Tano, a.k.a. Fulcrum; the Jedi Kanan Jarrus and Ghost crew member Zeb; pilot Hera Syndulla; the Jedi apprentice Ezra Bridger and astromech droid Chopper; the Mandalorian artist Sabine Wren; Agent Kallus, a former Imperial who joined the rebellion as an informant; the Jedi-hunting Grand Inquisitor; and the master strategist Grand Admiral Thrawn.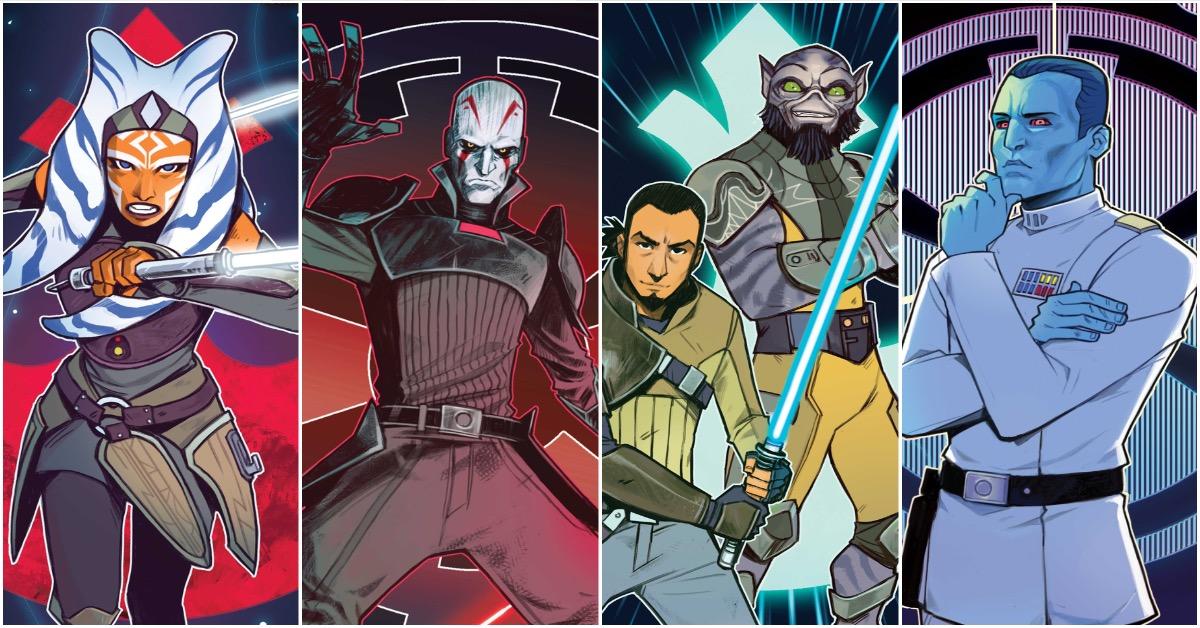 "It was such an honor to be involved in the 10th anniversary for Rebels. Having recently revisited the adventures of the Spectres in preparation for Ahsoka, this opportunity was perfect timing," Wijngaard told StarWars.com of the series bringing members of the Ghost crew into live-action. "We've been absolutely spoiled with Rebels content these last few weeks and I'm glad I could be a part of it in some way."
The Star Wars Rebels 10th Anniversary variant covers will run from January through April 2024, in the following order:
January 2024
STAR WARS #42 Rebels 10th Anniversary Variant Cover – The Grand Inquisitor
STAR WARS: DARTH VADER #42 Rebels 10th Anniversary Variant Cover – Ahsoka
February 2024
STAR WARS #43 Rebels 10th Anniversary Variant Cover – Jarrus and Zeb
STAR WARS: DARTH VADER #43 Rebels 10th Anniversary Variant Cover – Ezra Bridger and Chopper
March 2024
STAR WARS #44 Rebels 10th Anniversary Variant Cover – Hera Syndulla
STAR WARS: DARTH VADER #44 Rebels 10th Anniversary Variant Cover – Sabine Wren
April 2024
STAR WARS #45 Rebels 10th Anniversary Variant Cover – Thrawn
STAR WARS: DARTH VADER #45 Rebels 10th Anniversary Variant Cover – Agent Kallus
STAR WARS #45 - Thrawn Variant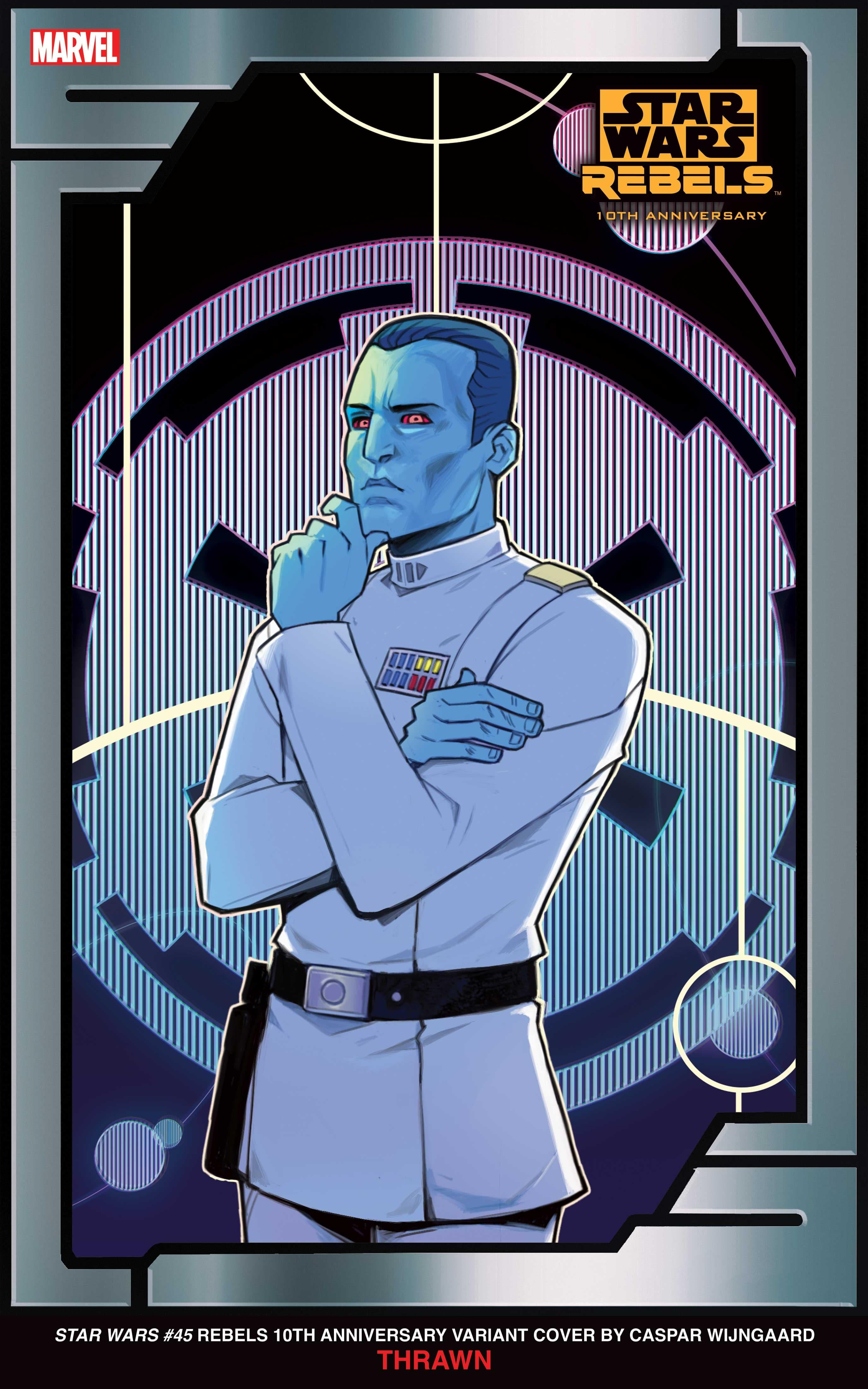 prev
0
comments