Nintendo Switch Online Adds New Detective Pikachu Returns Freebies
Nintendo Switch Online subscribers can get new free icons based on Detective Pikachu!
Nintendo Switch Online subscribers can snag some new free rewards based on Detective Pikachu Returns. The freebies in question are new profile icons based on the master detective himself. The first wave was released tonight and includes five different images of Detective Pikachu, which can be obtained for 10 Platinum Points each. There are also five different backgrounds and five frames, which can be obtained for 5 Platinum Points each. Additional waves will be releasing every Thursday at 6 p.m. PT through October 26th. Presumably, future waves will include other characters from the game, like Tim Goodman and Growlithe, but fans will have to wait and see!
Images of some of the new icons can be found below.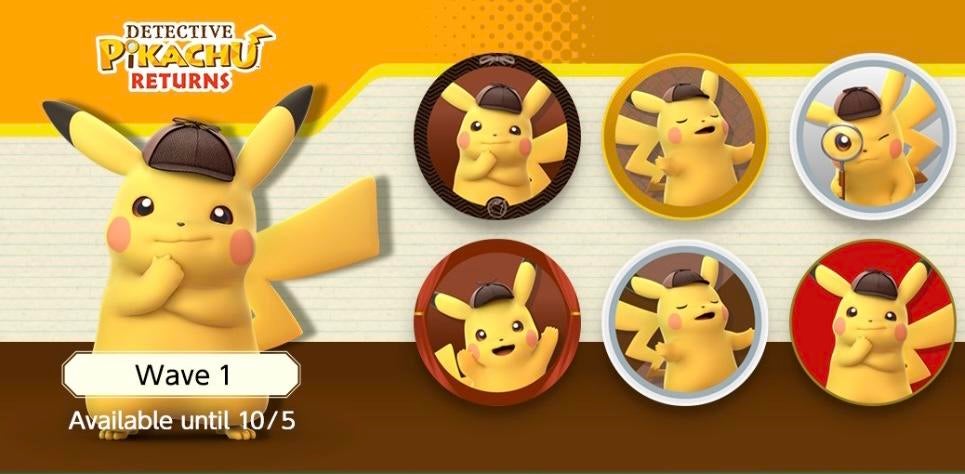 Detective Pikachu Returns Release Date
Detective Pikachu Returns is coming to Nintendo Switch on October 6th. A sequel to the 2019 3DS game, Detective Pikachu Returns once again sees Detective Pikachu and Tim Goodman working together to solve cases. The pair are still trying to uncover the mystery behind the disappearance of Harry Goodman, who is both Tim's father and Pikachu's former partner. The Pokemon Company has already indicated that the game will not end the same way that the movie did, but they've kept a tight-lid on the story itself.
Earlier this month, ComicBook.com had a chance to speak with the game's director, Yasunori Yanagisawa. In the interview, Yanagisawa was asked about a potential third game in the series. Yanagisawa said that the game will offer "a nice cutoff point with Tim and Detective Pikachu's story, but there is a desire to grow Detective Pikachu's story." That would seem to indicate that the game's ending won't be nearly as definitive as the live-action film was. Fortunately, with the game releasing next week, fans won't have to wait much longer to see how it all plays out!
Nintendo Switch Online's Game Boy Advance Games
The new Detective Pikachu Returns icons are not the only thing Nintendo Switch Online subscribers have to look forward to today! Tonight also saw the release of a classic Game Boy Advance game, Kirby & the Amazing Mirror. The game marks just the 12th title available on Nintendo Switch Online's GBA app. As with all other GBA games available through Nintendo Switch Online, Kirby & the Amazing Mirror is exclusive to those with the Expansion Pack tier. When it launched, the game featured co-op for up to four players. The co-op remains intact on Switch, but now players can enjoy it locally, or online. With Kirby & the Amazing Mirror now available on the app, it's likely we'll see Kirby: Nightmare in Dream Land sometime in the near future. Released on the GBA in 2002, that game was a remake of the NES title Kirby's Adventure, which is also available through Nintendo Switch Online.
Are you happy with these new Nintendo Switch Online freebies? Do you plan on picking up Detective Pikachu Returns next week? Share your thoughts with me directly on Twitter at @Marcdachamp or on Instagram at @Dachampgaming!
0
comments